Recently retired, Elizabeth latterly worked for the Adoption Register for England. She trained both as teacher and later as a librarian and worked in the voluntary sector for over 30 years. She has designed, proofread and edited a range of voluntary sector publications; from newsletters and leaflets to annual reports, directories and employment guides (for both local and national voluntary organisations).
She has designed and edited all of Beecroft Publications titles and is available for publication work.
Leeds-born freelance journalist John Fisher was 12 years old when he won an audition to appear on BBC Radio Children's Hour. He joined top Leeds amateur drama group the Proscenium Players at Leeds Civic Theatre where he stayed for twenty years. In 1998 he was recruited by the Yorkshire Evening Post to write a community column about north Leeds and continued to do so for the next twelve years. An invitation to become a Leeds reporter for the London-based Jewish Chronicle was accepted in 2005 and soon afer he joined the Jewish Telegraph and JLife magazine.
A founder presenter for Leeds Radio Jcom he fronts two programmes, Negev Desert Tracks and Poets' Corner. His first book An Audience of Curious People published in 2010 told the story of the Proscenium Players since its inception in 1948.
Ian MacFadyen is a retired freelance management consultant and a former civil and public servant. He was the first chair of the Leeds East North East Liberal Democrats local party and is co-author and co-editor of The Leeds Yellow Books 2015 and 2018 and The Yellow Book for Yorkshire.
He is an ardent remainer and UK federalist.
A former MP, Michael has written extensively on Liberal politics over many years. From Liberals and a Popular Front (1974), The Bluffer's Guide to Politics (1976), to a series of booklets of Liberal Philosophy in the 1980s and Focus on Freedom - The Case for the Liberal Party (2001). He has written regularly for newspapers and magazines (The Times, Guardian, Independent, Yorkshire Post, Jazz Journal, India Abroad, Liberator ) on a wide range of topics from jazz to current affairs, and does a good line in obituaries.
He is currently writing his autobiography, when time permits. Much of his recent writing is available on his website www.beemeadowcroft.uk
Jerry Pearlman was a solicitor with a difference. Although based in the provinces his work included many cases and engagements of national and international importance. He tells the stories of some of his experiences in a lively and humorous way but explaining some fascinating aspects of law and history in an informative manner. Jerry acted for tribal kings and governments and as an environmentalist searched the depths of English history to bring cases to courts and tribunals.
With a background of rambling and of National Parks, he was a member of the Yorkshire Dales National Park Authority for eighteen years. He was an Honorary Vice President of the Ramblers, a Parish Councillor and Chairman of the Yorkshire and Humber Regional Access Forum. Jerry died in 2018.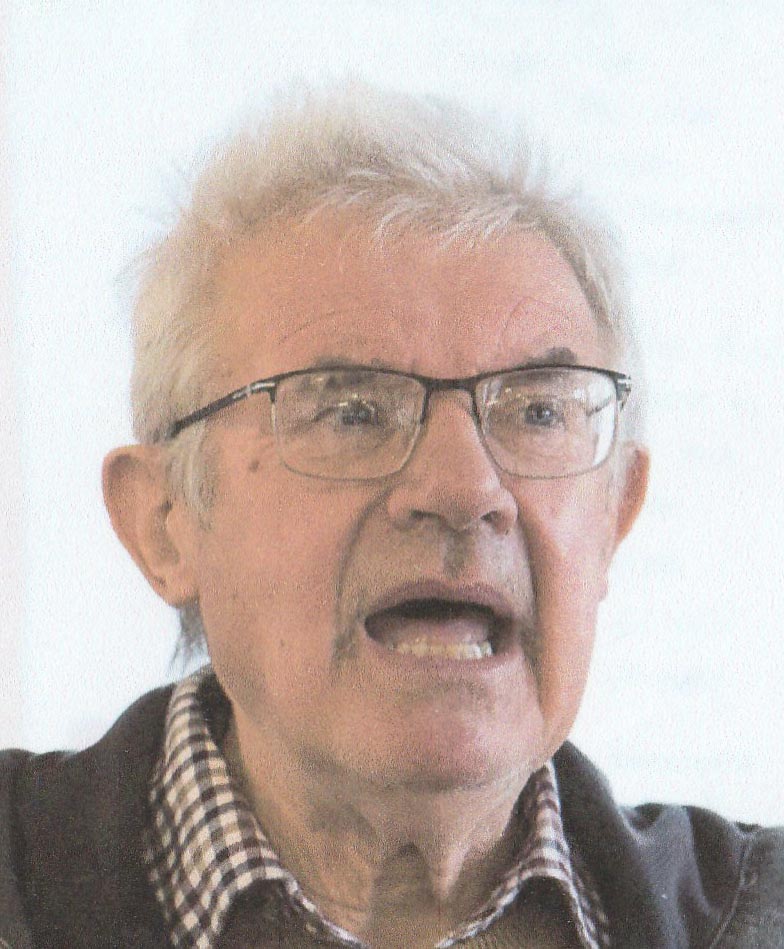 For most of his eighty plus years, Anthony Silson has been a Leeds resident. At West Leeds High School for Boys he had to choose either geography or history as one of his GCE O level subjects despite enjoying both. He chose geography and this eventually led him to obtain two degrees in geography from the University of Liverpool. He went on to teach teens geography in Barnsley, Bradford and Leeds.
Near his retirement, his interest in history was rekindled. He has written and published over thirty articles, including The Number of Days with Thunder Heard in Bramley, West Yorkshire 1962-2010 (2011), Barnsley College of Technology and Bradford Technical College in the 1960s and Forced Rhubarb in West Yorkshire c.1852-2017 (2019). His published books include: The Making of the West Yorkshire Landscape (2003), The Green Spaces of Bramley (2006), and Bramley in West Yorkshire 1775 to 2020 (2020).
Martin Smith stumbled into working with the signing community in Leeds entirely by accident. The shock of the culture he was thrown into and the attitudes and social management of deaf people he found were to determine his whole working life. Martin has an insight developed during 40 years of work with deaf people and more than a decade added to that as a volunteer. He finally decided that his struggles to change the systems and attitudes controlling deaf people needed to be recorded for posterity.
David Thornton, a former headteacher, was born, educated and spent his working life in Leeds. He has written and illustrated over forty educational history books for children and for ten years was a regular contributor to the Yorkshire Evening Post. David has a lifetime interest in local history. He has lectured on this subject to local groups for over forty years, and for ten years conducted adult local history classes for Park Lane College and the Workers' Educational Association.
He was one of the co-editors of the Thoresby Society, the oldest Leeds historical society, from 2001-2015. His previous publications include: Leeds; the Story of a City (2002), Great Leeds Stories (2005), Mr Mercury: the Life of Edward Baines 1774-1848 (2009), Leeds: a Historical Dictionary of People, Places and Events (2013) and The Story of Leeds (2013).